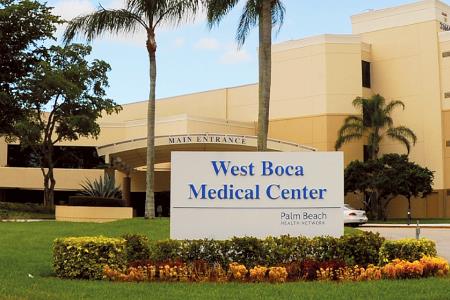 A discussion of health care providers in West Boca Raton has to start with West Boca Medical Center, best known perhaps for its Pediatric Emergency Room.
Since there are many young families in West Boca, pediatrics is important to note first.  Sawgrass Pediatrics has eight board-certified pediatricians. Another option is Advanced Pediatrics. You can find  plenty more on Google Maps.
There are a few local primary care physicians groups and Urgent Care Centers including MDNOW Urgent Care,  MYMD Urgent Care, Boca Regional Urgent Care and  Associated Family Physicians in Sandalfoot Plaza.
Outside of general care, one hot area of medicine is eye surgery. Dr. Alan Mitchell is one of the best known around here. Others nearby include Dr. Cohen's Boca Lasik and the perhaps overly corporate Lasik Vision Institute, conveniently located in the Town Center Mall.