West Boca has a few parks. The biggest and best known is South County Regional Park. If that name isn't long enough for you, in 2012 it was renamed Burt Aaronson South County Regional Park. Apparently it didn't occur to anyone to shorten it to Aaronson Park, as people inevitably will. At least that'd be better than Burt Park.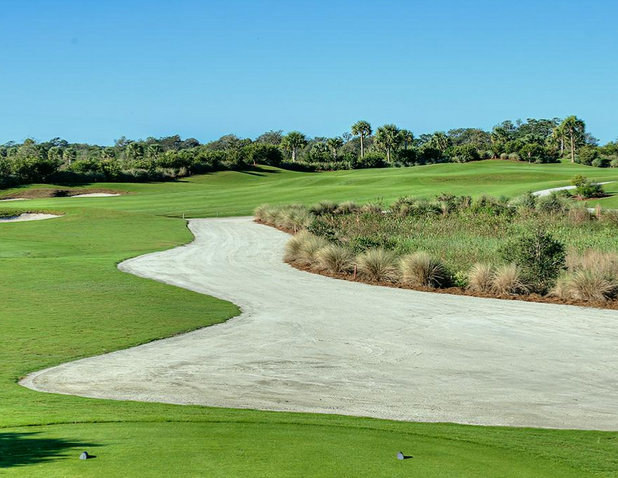 South County Park has a lot going on. For example there's Osprey Point Golf Course, a 27-hole facility that opened in late 2010 and is supposedly environmentally conscious in its design. It also happens to be fun to play.
Another highlight is Coconut Cove Waterpark, with a large pool for little kids, a fairly long lazy river that's a bit too fast to be lazy, a lap pool and a "lily pad walk" where kids have to hold on to a rope net above while walking over the lily pads, which might look like animals and they don't hold still.
There's Sunset Cove Amphitheater, which has events, usually with little or no advance notice to the public, even if you sign up for their e-list. For example they have concerts and rap music festivals that are loud enough to keep people awake over a mile away, and for some reason these go very late at night when people are trying to sleep. If a private property owner did that the police would be called but the noise ordinances apparently don't apply to the government.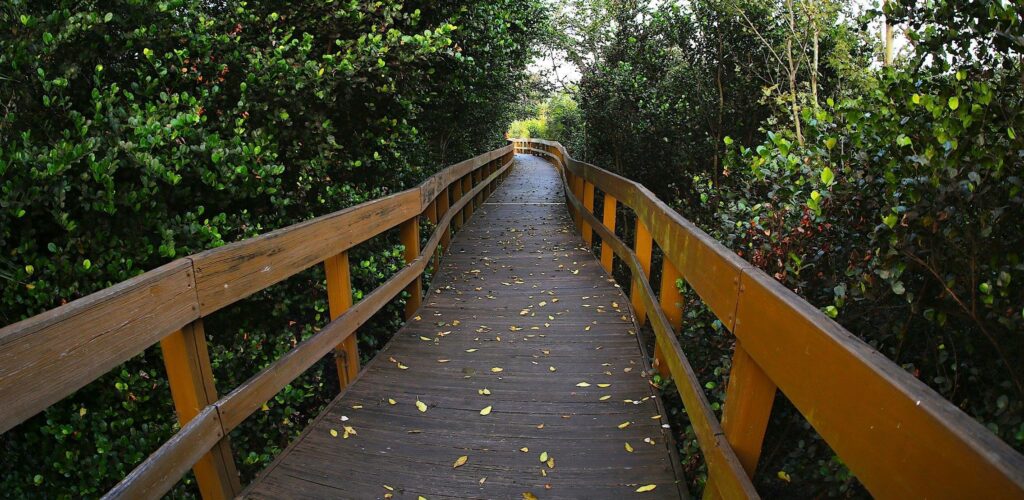 Daggerwing Nature Center is a nice little spot with boardwalks over a swamp. It's better than that sounds. They have activities for kids like alligator feedings. No, they don't feed the kids to the alligators. And the kids don't eat the alligators either, even if they do taste just like chicken.
There's plenty more, including athletic fields, kid playgrounds, even a dog park. Aaronson Park is about 2 miles west of US-441, with entrances off Glades Road near West Boca High School, Yamato Road, and Kimberly (coming from Cain).
Loggers Run Park, on Palmetto Park Road west of 441, is mostly for athletics but there is also some picnicking and maybe a nature trail somewhere. There are more athletic fields at Sandalfoot Cove off Lyons Road south of Palmetto.
And not too far from West Boca is one of the jewels of Palm Beach County, the Morikami Museum and Japanese Gardens. The Morikami is on Jog just north of the Boca/Delray line.