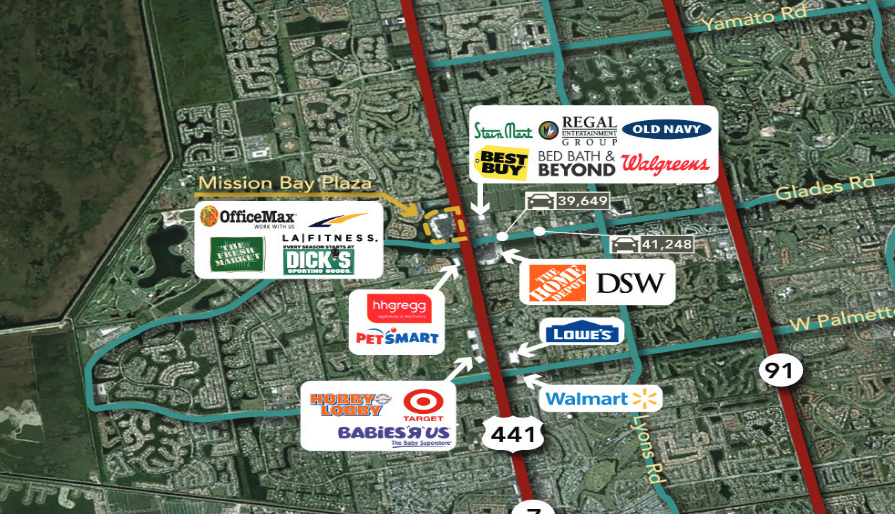 There are a number of shopping plazas in West Boca Raton, mostly at or near the intersections of major roads like Glades, Palmetto Park Road, Yamato and 441.
Some of the most notable are:
Mission Bay Plaza : Fresh Market, Dick's Sporting Goods, LA Fitness, Panera Bread, Fresh Bites, Tijuana Flats, Duffy's, Exxon Mobil Gas, First Watch are just some of the stores in this plaza at the southwest corner of Glades and 441.
Home Depot, DSW, Petco, Publix and Lindburgers are just a few of the shops in Westwinds, located at the southeast corner of Glades and 441.
Target, Aldi, Chuck E. Cheese, Dollar Tree and Hobby Lobby are located at the corner of Palmetto Park Road and 441.
Somerset Shoppes
Located at the northeast corner of Lyons and Glades. Some big stores include Michael's, Saks Off Fifth, Saito's Steak House and Original Pancake House.
West Boca may be the poor stepchild of Boca Raton, but there's an awful lot to do out here. It's a great place to live.